Follow the Step 1-2-3 process shown under DECORATE & WATERPROOF to Prepare, Repair and Waterproof the inside of a cistern with one of our Damtite Powder Waterproofers. Do not use Latex formula for this application.
All of our Powder Waterproofers are SAFE coatings for sealing the inside of your cistern or concrete water-holding tanks that are used for potable drinking water.
Two-coat application is required for best results. Warranty is only available when using a Damtite Powder Waterproofer, following the instructions on the label, over bare, uncoated original concrete surface. However, Damtite powder waterproofers also perform well in cisterns that have been previously coated with a cementitious powder waterproof coating similar to Damtite's powder formulas.
Especially when working in climates where ambient temperatures and humidity are high, we recommend using a rotating fan inside of the cistern after applying each coat to ensure adequate ventilation for proper drying. Ensure the first coat is completely DRY in all areas before pre-wetting and applying the second coat. If a third coat is required, follow the same procedures as noted above.
Before filling the cistern with water, we recommend waiting 5-7 days after applying the final coat based upon the coating being dry to touch in all areas.
Tips:
Cisterns are normally covered and dark, with no natural light available during application. Damtite Powder Waterproofers perform equally well in both white and gray colors. If your cistern was previously coated with a white finish, consider applying GRAY Damtite Powder Waterproofer as first coat to insure you do not miss recoating any areas. Then, apply the second coat in WHITE for the same reason.
To remove any residue or excess product and to cure the coating prior to filling, mix 2 pounds of table salt into 5 gallons of CLEAN water. Apply this salt water with a brush onto the entire cistern after the final coat is completely dry and hardened. Then, rinse well and let the coating dry.
Uncoated Cistern In Barbados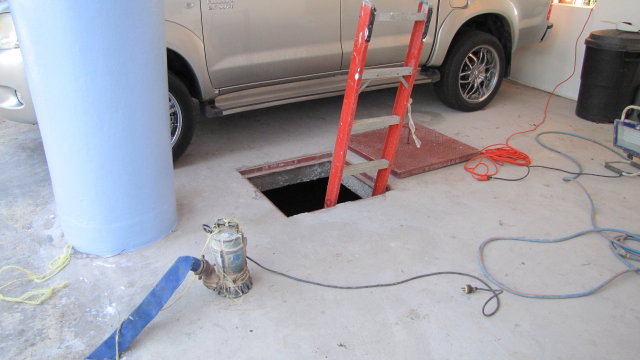 Underground Cistern In St. Croix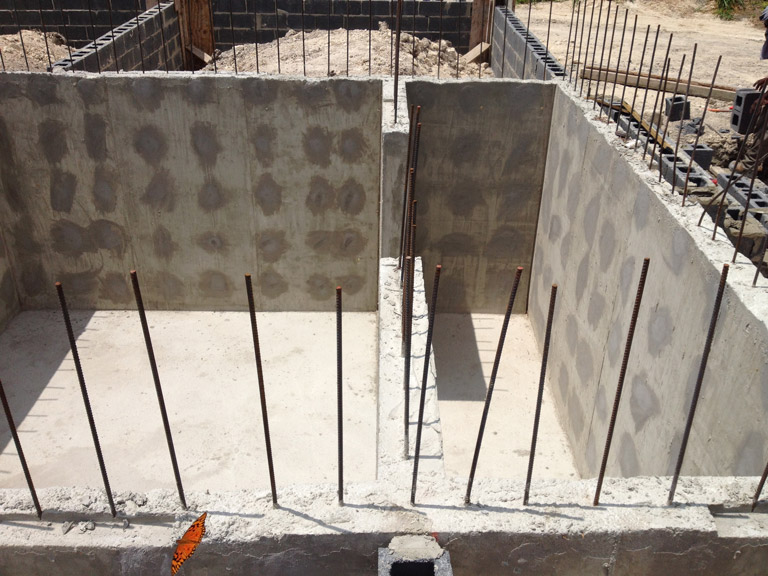 Above Ground Cistern In St. Thomas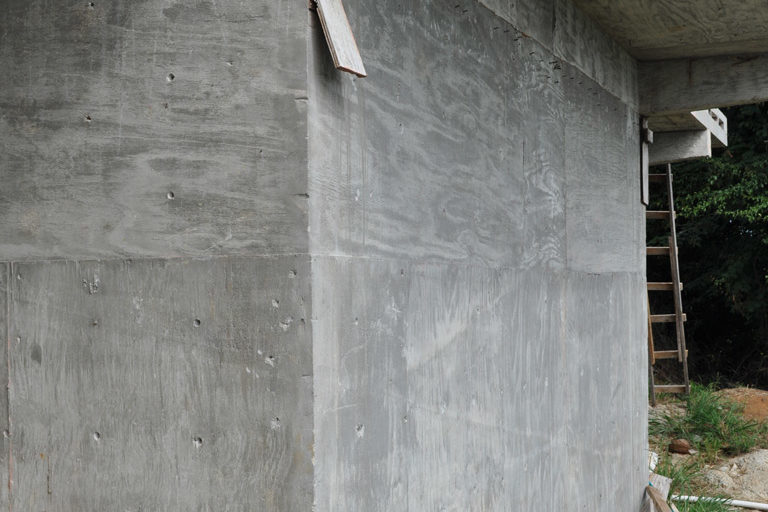 Above Ground Cisterns In Honduras